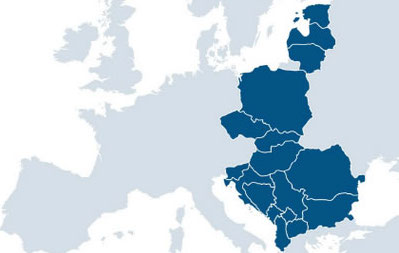 The future of Europe is at stake, and the reasons therefore extend far beyond the obvious problems of the continent, such as migration crisis and political turbulence that led to the exit of Britain from the European Union.
To avoid the failure of the European project that led to the longest period of peace and prosperity on the continent, we must remember the principles that underpin Europe's role as the center of Western civilization and the engine of world economic development.
As the former President of Estonia stated, Europe is now a second tier player not only to America, but also to China and India. And although it is difficult to imagine the continent again becoming the center of the world manufacturing, we can take advantage of the potential of the Fourth industrial revolution and push the region to a period of sustained growth, achieved through a combination of well though long-term policies, innovation and cooperation between governments and businesses.
For the last 12 years European Union's percentage of the global GDP has fallen from nearly 32% to only about 23%. But the EU still has the tools to reverse this negative trend, as long as it starts using the full potential of its member states and neighbours and expand their economic capabilities in the best possible way, while maximizing the human capital.
I think CEE region may play a very substantial role in this empowerment of Europe's future and that the path to this passes through a process, that I call intelligent specialization of Central and Eastern Europe. Europe has a very defragmented digital market, international relations and cooperation models. But united, the CEE region itself is a big enough market to boost the development of its bright minds and businesses which may further empower a better future for the whole continent.
It is time to launch a wide-ranging conversation about the specialization of each CEE country's digital economy, based on its strengths and qualified staff capacity. Just a few decades ago many countries in Central and Eastern Europe were part of the so-called Council for Mutual Economic Assistance (COMECON) – an organization for planned industrialization and exchange of goods and resources within the former socialist bloc.
While supporters of the free market oppose the existence of such organizations and identify them as protectionist, on the other side are the likes of Elon Musk and others who started discussions around Universal Basic Income. Obviously the economic model needs changing. Even the most vocal libertarians could not deny that the real economic consolidation of Europe can't be achieved without smart planning and at least partial distribution of activities within EU.
This time we don't have to limit our cooperation with the borders of political unions and to build new iron curtains, that hinder our development. On the contrary, now is the time to start the process of integration of the Western Balkans and the former Soviet republics who have ambitions to join the European single market. Because the integration of CEE countries outside of EU and building unicorns within Europe is great for the whole continent.
Many entrepreneurs from the former Yugoslavia countries and from Ukraine have established entities in Bulgaria. They are not only supporting the development of ICT and tech as a whole in the country, but also for the overall economic integration of the region.
With this kind of platform, we are creating a market and added value for ourselves, while boosting Europe's entrepreneurship ecosystem and most importantly – the countries of the region may stop competing for the anyway limited VC activity and investments in the region.
All this may sound too ambitious, but my longtime experience as an investor and serial entrepreneur has shown me that there is no such thing as being too visionary.
CEE tech sector
In 2014, the European Union had a little over 46 000 enterprises in the high-tech manufacturing sector, which represent 0.2% of the total number of enterprises in the EU. High-tech manufacturers were most numerous in Germany (8 827), the United Kingdom (6 504), Italy (5 453), Poland (3 461), the Czech Republic (3 339) and France (3 178), together accounting for almost 67% of the high-tech sector in the EU-28.
Мost of the countries in CEE region lag behind their western allies. But for the last five years countries like Bulgaria registered an impressive growth in the percentage of ICT in national GDP (from 1.3% in 2012 to 3.3% in 2016). During this period the region witnessed overall economic growth, due to EU fund investment in infrastructure and development. Still, with targeted efforts for the technology sector in CEE it can further generate growth and accelerate integration.
Not restriction, but empowerment
Instead of competing within CEE's smaller markets, limited human potential and education, we can create targeted intelligent specialization, based on the already available talents and abilities and build new. This way one country's industry will be able to expand on the broader European market, without having to compete within the region.
Starting this process doesn't mean that if the top level policy makers decide that one country should specialize in specific industrial field, all the others must shut down all their businesses, that can compete with it, or that this country should not develop other industries. This concept only touches on the new digital economy verticals, not on mining for coal for example.
Just a quick look at the CEE's investment market will show you that Poland has a very well developed startup ecosystem with a number of verticals but substantial value concentrated in marketing automation with one unicorn and two more on the way (SALESmanago and Growbots) and the video gaming industry (CD Projekt) – two of the most promising verticals with obviously most know-how and success in today's Poland.
Czech Republic and Romania have become real pillars of European cyber security with startups, such as Avast Software, Bitdefender and TypingDNA, while my home country Bulgaria already have its own ICT success in the software development company Telerik, that was acquired by Progress Software for $262.5 million in 2014.
In Slovakia the advanced engineering company AeroMobil is developing a flying car and mobility solutions.
Fostering further these areas of strength, supporting them with focused education and talents from within the region would make a huge difference for the region and further for the future of Europe.
With a more in-depth study of the markets in CEE I am convinced that we can easily make a list of several specifications for each country and create strategies for the regional development.
Building the future around happiness
Why happiness is important? I believe that our common goal must be to create not only successful, but also happy people in Europe and to work on this a lot for CEE. As a person who spend a number of years abroad working to achieve my dreams, I have learned to make a difference between success and happiness. With equal other factors, success is biggest where the density of opportunities is higher. I can tell you that there is no bigger motivation to pursue success, than to change the lives of the people you love first, your community second and next to your country, your continent and the world. The closer you are to your family while achieving success – the higher possibility to be happy! As being close to your family and friends is a factor for happiness.
The higher density of opportunities we manage to create within CEE the more people shall be both successful and happy in their own countries.
The fourth industrial revolution and the new technologies are going to be the guiding light on our path to a better future.
Although we all see how the robots are becoming our competitors, I believe the ability to create a such a competition is the humankind divine mission, that will help us become better as a species. Hopefully this will help us stop destroying the nature, polluting the air and water and killing each other. It will help us discover the infinite universe, that we represent as human beings and help us walk more confidently on the road to happiness and peace.
Europe has not only the economic power, but also the civilizational basis to be the leader of this process, as long as it decides to go on the road to happiness and return the faith in the positives of multiculturalism among its citizens. This can help us stop looking for the differences between us and see each other as competitors but instead to embrace all Central and Eastern Europeans as partners.
We are the only ones that set the limits within which our talents can freely migrate. With the idea for intelligent specialisation and the power of modern transport and communications we can put an end of the brain-drain of CEE and allow the qualified professionals from the region to remain close to their loved ones.
Economic transformation through smart legislation
But industrial and economic innovation can't be achieved without the needed legislation and government support. Just as Luxembourg has become the first country in the world with laws, regulating the mining for resources in space, and Estonia was the first country that introduced electronic citizenship, we have to think about the right legislation to support the digital development of CEE.
Another good example for this is Albania, where startups have the opportunity to launch with zero taxes until a certain amount of revenue has been established.
During this year's Webit.Festival we have the ambition to bring together political, academic and business leaders from CEE and beyond to an open and visionary discussion about the ways CEE can help and boost itself to create added value. The Digital Economy Leadership Summit of the event will once again become a platform for presenting the best ideas for the future of Europe with a focus on CEE region.
With the right amount of political will and initiative, within a horizon of 5 to 7 years this type of collaboration can completely change our legislation and education.
New Education Doctrine
Without a clear specialization from the early school we can't prepare our children for the needs of the future labour market.
Nowadays very few people benefit from their knowledge of physics and chemistry. And teaching our children to code (as it is becoming mainstream currently) is same as training them to drive a cab – it is a skill that will not help them find a job after the automation reaches its full potential.
We need to rebuild our education systems so as to inspire critical thinking, creativity and teamwork, because this will be the skill that the future industry will demand the most.
Targeted digital economy acceleration
Achieving economic transformation of this magnitude will require not only legislative initiatives, but also state support in the form of subsidies and reduction of the administrative burden on the new businesses.
The advanced technology startups in Europe are on the rise and now more than ever we need to support and invest in them, because this will be an investment in our common future. It can happen through new platforms for public-private partnership and targeted acceleration with government's support.
In many aspects the industry of Central and Eastern Europe is still stuck in Soviet age. In recent years governments in the region talk more and more about re-industrialisation of their countries. But instead of pouring money into new manufacturing capacity, states may support their brightest minds with more in numbers and way more efficient programs for seed and next round investments. This way governments will get bigger control on their economy, while in the same time help for creating new jobs with high added value.
At Webit.Foundation we are already committed for the past 8 years on playing a role in developing of the startup ecosystem in Europe and other regions of the world. Over 2000 startups from Europe apply annually for the Webit's Founders Games to get the chance to become part of a global community of over 100 000 people. Further to that our events in Istanbul, Dubai, Singapore and India also get a total of 8000 applications.

Our foundation grants between $1 and $1.5 million per year to startups in the form of exhibition space, tickets for our events, travel, marketing and PR. Moreover, on every festival we are giving an award between €200 000 and €500 000.
In conclusion – if specialised in non-competitive way in the new digital and tech domains, the Central and Eastern European countries will empower the growth of the regions while building a better future of Europe!
The Intelligent Specialisation of each CEE country shall further reflect the education doctrine in the regions as well as the legislative framework. The newly created highly focused and talent empowered startups shall further add value to both talent growth and attraction. I sincerely believe that Central and Eastern Europe can empower a better future of the Old continent. I believe in the human potential of this region, that remains untapped. For me, our countries have a future, that is much brighter than to be among the top outsourcing destinations. And with joint efforts of policy makers, academics and business leaders, we can draw this future together.
---
Dr. Plamen Russev, Executive Chairman of Webit.Foundation

Dr. Plamen Rus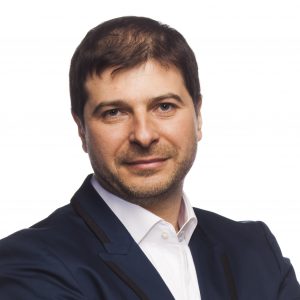 sev is a serial entrepreneur with proven record in developing business ventures in multicultural and challenging business environments, investors and philanthropist.  He is also Executive Chairman of Webit.Foundation. He invests in tech companies and has special interests and experience in Impact Investments in Healthcare, AI, IoT, eSports, VR and Real Estates. Mr. Russev is awarded by Financial Times, Google, Republica and Visegrad Fund among the 100 New Europe Innovators, Doctor Honoris Causa of VFU.